Online Video Legal Music Affiliate JV Page

I would love to approve everyone to instant payment, but if I don't know you, I only do delayed payment as JVzoo suggests. If you wish to discuss, email me audioguysoundpages@gmail.com or skype internetaudioguy
Get your JVzoo link here: https://www.jvzoo.com/affiliates/info/116476
Front end is access for $37 and OTO of quarterly membership renewal of $27 – %17 trial – 50-50 split – and 75-25 split lifetime on renewals
If you want to offer an earlybird coupon, we both make less, but can get conversions
Coupon code that expires at anytime is 10earlybird making FE $27
Squeeze Page Video and MIni Webinar from Black Friday Sale
You Choose To Use, Up to You – Email Swipes Below Video
The angle is you convinced me to give you sale price coupon code like we did on the Black Friday Sale. That worked well for John S Rhodes and Jay Boyer 2014 Black Friday Sale, referenced by Todd Gross in this video. Todd also used this intro and my webinar interview to promote this product in his emails. Use it if you choose to build a landing page with your affiliate link on that page and the coupon code 10earlybird. Otherwise use email swipe and send directly to my sales page without a discount. Your choice!
Download this video here as mp4 or use the share function of Vimeo for embed code (looks like paper airplane in top right corner)
EMAIL SWIPE
Possible Subject Lines:
Music Makes Higher Converting Videos, But You Better Know You're Legal
Don't lose your YouTube channel over copyright issues
Music is the secret sauce for videos, but make sure you have the rights to the music
Dear ,
My friend Mike Stewart, 30 year music composer of jingles, TV themes, and even a Gold Record artist has just made an incredible offer of his advertising music library of 150 themes you can use for videos, products, and videos you do for your clients, Use this music with confidence as he is composer and owner that grant you the license to use that music for your business.
Go here now and watch his video that explains it all:
Your JVzoo link
Not only that, Mike has created tutorials on how to pick the right music to match your message, how to edit, lengthen, loop and make musical intros , transitions out of his organized titles that make it dead easy to add music to your videos no matter what tool you use like Video FX Maker, Explaindio, Camtasia, iPad, or desktop video software. They all need music and this is the solution to have legal music and how to use it effectively.
You JVzoo link has all the details
Your Name
Results from 1st test promotions and claims you can make!
Number 6 from just one email promotion!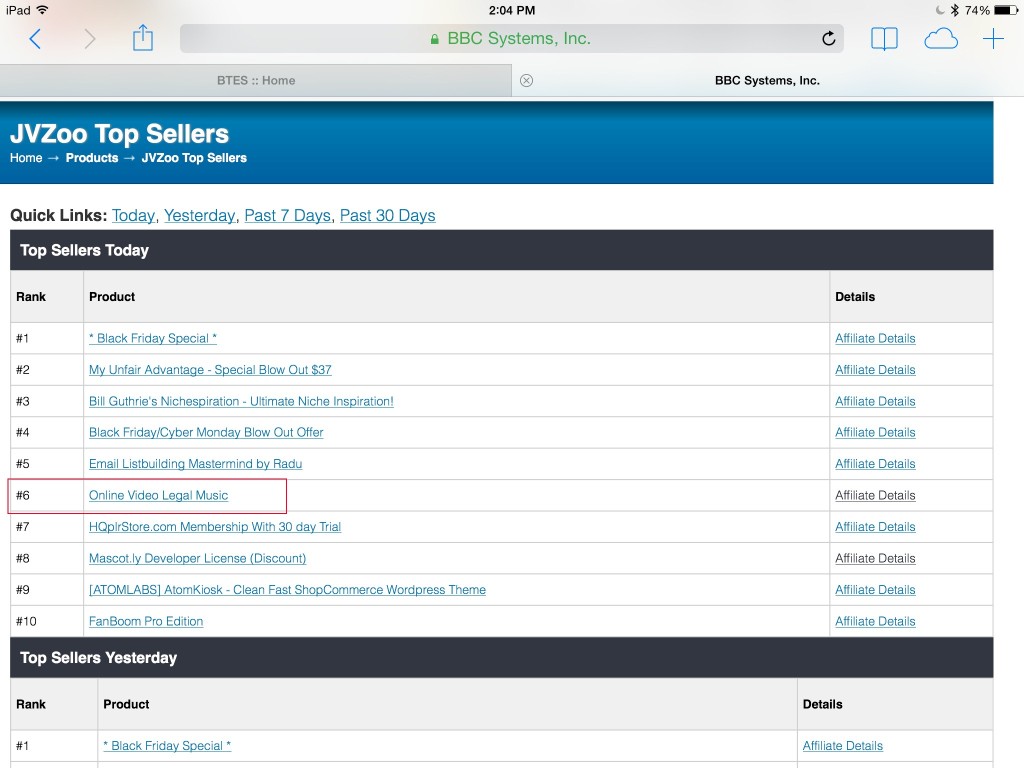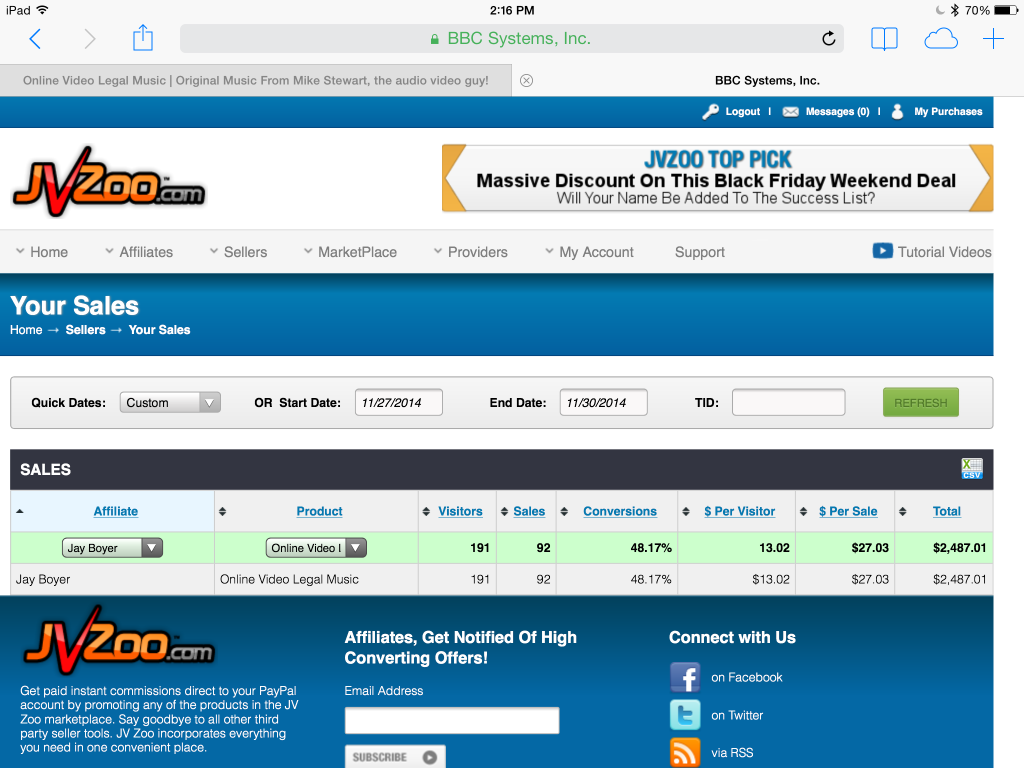 Conversions from a short webinar in one day:
Conversions from just a solo email in one day to a targeted video list: